No1 TV "blade of Onimetsu" anime all centralized Exhibition
event date

March 20, 2020 (Fri)-April 7, 2020 (Tue)
time
price

General 1,300 yen, high school student 800 yen, junior high school student 600 yen, elementary school student 400 yen
Admission ticket with goods = 2,800 yen (general only) with
voice guide = 2,000 yen (general only)
Goods + voice guide = 3,500 yen (general only)
* Price Is the advance price.
* The goods will be a letter set with case. (A set of one multi-case, one handwritten note and four kinds of pocket bags)
* The audio guide details will be announced on the official website.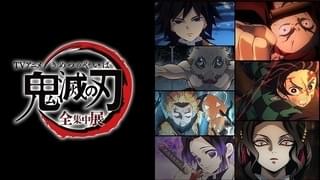 Ticket information

way to participate

[Release Date]December 22, 2019 (Sun) 18:00-January 6, 2020 (Mon) 23:59
[Priority Entry Ticket] Reception
Lottery Acceptance Period = December 22 (Sun) 18:00-January 6 (Mon) 23:59
Lottery Winning Announcement = January 10 (Fri) 15:00-(Recovery) Expiration date: Until Tuesday, January 14) ※
Application except credit payment = https://l-tike.com/event/kimetsu-ex/

Official sitehttps://kimetsu.com/news/?id=52809
No2  "Devil Blade" Stage Jump Festa 2020
event date

December 22, 2019 (Sun)
time
Performer
Official site
No3 "Equal Divided Bride(GOTOBUN NO HANAYOME" Event
event date

May 16, 2020 (Sat)
Performer
Ticket information
* Details of the event title, content, application period, etc. will be announced at a later date.
* This is a paid event. After winning the CD, the ticket fee will be paid. Please note.
No4 TYPE-MOON Exhibition Fate / stay night -15 Year Trail-[First Phase "Fate"]
event date

From December 20, 2019 (Fri) to January 20, 2020 (Mon)
price

Advance: 2,300 yen / Day: 2,500 yen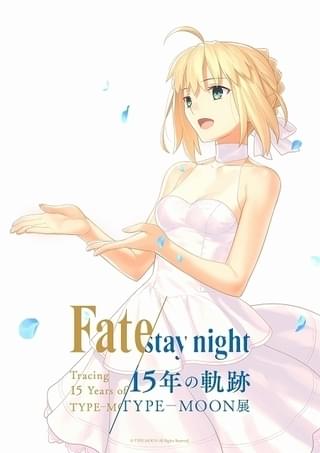 No5 Aikatsu parade! Unit Live Tour Uniparé! [Aichi]
Aikatsu parade! Unit Live Tour Uniparé! [Aichi] Check-in1

event date

January 11, 2020 (Sat)
time
price

Standing 7,200 yen (excluding tax) / 7,920 yen (tax included)
※ admission during the beverage required separately
Performer

Rin Arai , Emiri Suyama , Yuki Kuwabara , Waka, Furi, Yuna, Eri, Nanase, Kana
Official site