No1  Healing Doppu Pretty Cure
Production company
Staff information

[Series Director] Yoko Ikeda
[Series composition] Junko Kamura
[Character design] Naoko Yamaoka
[Art Design] Nagisa Nishida
[Music] Shiho Terada
[Color Design] Kiyomi Sakairi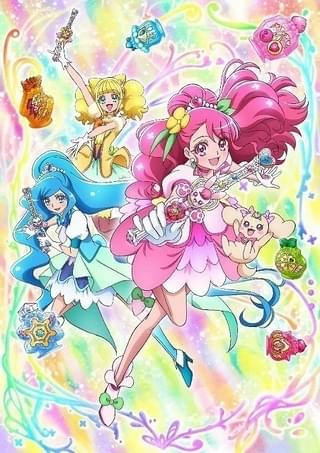 Synopsis

The secret world [Healing Garden], which has healed and "cared for" the earth, has been in danger due to the attack of [Bjögens], which is trying to sick the earth and the earth is in a big pinch! To save this pinch, three healing animals who have escaped and are "apprentices of the doctor of the earth" came to find a partner together with a "princess of the healing garden" and a latte with [special power]. ! When three ordinary girls meet them, they transform into Pretty Cure and confront Bjorgens! With a heart that wants to protect Latte, who senses Bjögens' attack and loses energy, and the precious earth, and all the lives that live here, Precure is now working together to help the Earth! Now, start! Pretty Cure Operation!
cast
Related Links
No2  Overflow-
Production company
Staff information

[Original] Kaizuka
[Director] Rei Ishikura
[Screenplay] Kurosaki Ayo
[Character design] Yoshihiro Watanabe
[Total drawing director] Kazuya Kuroda, Masato Foui, Hisashi Nakamoto
[Acoustic director] Takahiro Enomoto
[Sound production] Studio mouse
[Animation production] studio HōKIBOSHI
[Production] Comisesha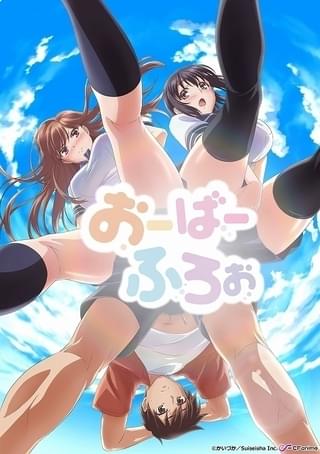 musics

[Theme song] Uzuho "Obarab"
cast
Related Links
No3 A case of slime after reincarnation (2nd phase)
Staff information

[Original] Yasuki Kawakami, Fushise, Mitsubaba ("Monthly Shonen Sirius" published by Kodansha)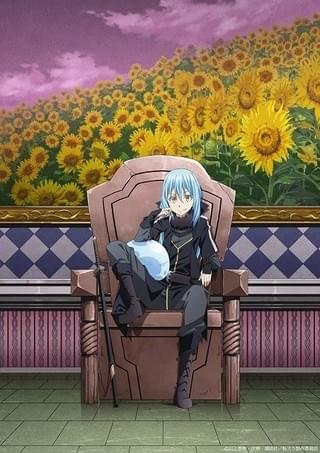 No4 Ψ flame Ψ starting knitting of Saiki KusunokiTakeshi
Production company
Staff information

[Original] Shuichi Aso ("Weekly Shonen Jump" Shueisha)
[Director] Hiroaki Sakurai
[Character design] Masayuki Otochi
[Music] Saiki Clover
[Production] Shogakukan Shueisha Production
[Production] PK Gakuen R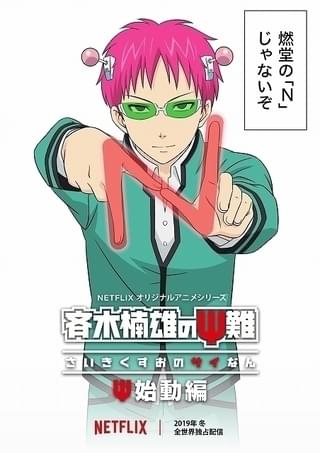 Synopsis

High school student Kusuo Saiki is a psychic. Telepathy, psychokinesis, fluoroscopy, prediction, instantaneous movement, clairvoyance, whatever you want. The strongest ability that everyone envy is, in fact, the culprit of misfortune that causes disaster. Therefore, in public, she sealed her psychic abilities and lived quietly under the motto, regardless of the people. But for some reason, strange humans (creatures) always gather around him, and disasters fall like storms one after another!
cast
Related Links
No5  Re: A different world life starting from zero New edition
Production company
Staff information

[Original / Scenario supervision] Nagatsuki Tatsuhei (MF Bunko J "Re: Life in a Different World from Zero" / KADOKAWA)
[Character draft] Shinichiro Otsuka
[Director] Watanabe politics
[Series composition] Masahiro Yokotani
[Character design and animation director] Kuta Sakai
[Prop design] Noritaka Suzuki, Goichi Iwahata
[Art Setting] Saaya Kaneshiro (Mimine)
[Art Director] Yoshito Takamine (Mimine)
[Color Design] Izumi Sakamoto
[Director of Photography] Kentaro Minegishi (T2studio)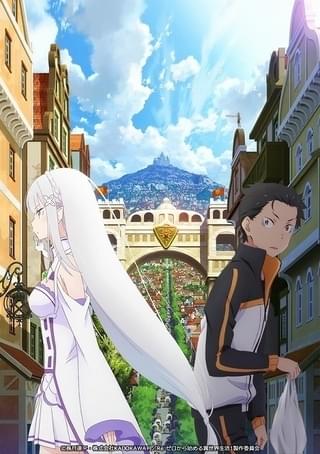 Synopsis

On the way back from the convenience store, a boy, Natsuki Subaru, was suddenly summoned to a different world. Subaru shines in the fantasy world that spreads out before her eyes, but she can't find any beautiful girl who would have summoned her. Eventually, Subaru turns his head in a situation where he cannot understand the right or left. Furthermore, Subaru who is entangled in thugs as much as a forced event and has no promises that human beings who are invited to a different world exert supernatural powers are beaten mercilessly. A girl appears before such Subaru ...
cast
Related Links